Overview¶
Tip
Everyone can use this feature.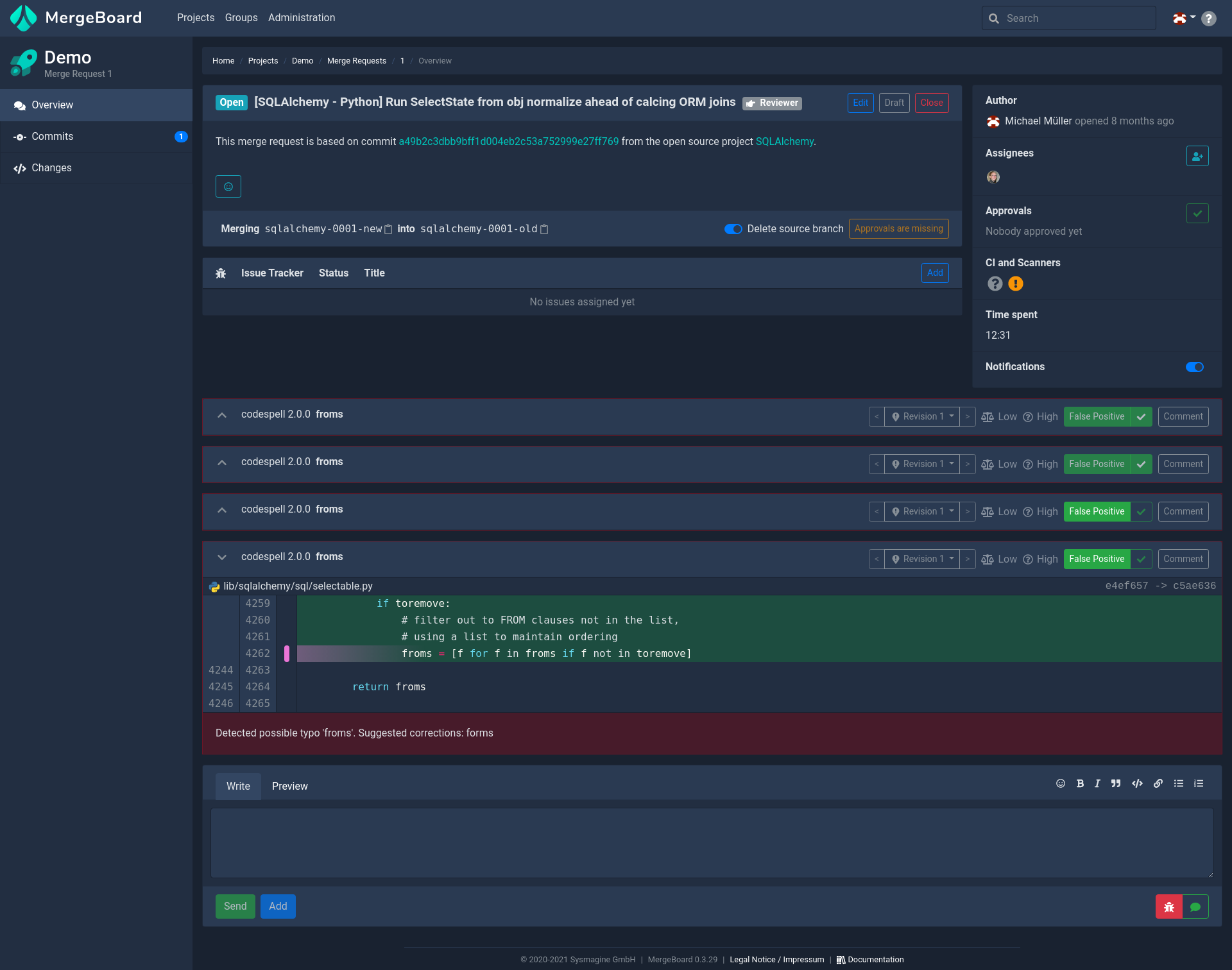 At the core of software development is the merge request. MergeBoard allows you to never loose oversight of the status of your merge requests and does not bother you with unneeded info.
Elements¶
The merge request overview page shows you all information associated with this specific merge request except for the actual code changes. In the following, we will take a look at all information displayed. Each section number corresponds to the identifier in the right hand sketch of the example merge request overview page shown above.
Concepts¶
Actors¶
MergeBoard computes the current actor responsible for advancing the merge request based on various states, like the number of unaddressed change requests, the CI state and many more.
It is likely that the author needs to modify the source code. This can be triggered by merge conflicts, open change requests, a failed CI pipeline, etc.

There is nothing that would prevent this merge request from being merged, except that it didn't reach the number of required approvals yet. All feedback has been addressed by the author and further input from a reviewer is needed.

The merge request is ready to merge. Someone with sufficient permissions should press the Merge button 🚀.

A special actor state CI and Scanners pending is entered while the CI or Scanners are running. In that case neither author nor reviewer are responsible. Should the CI or Scanners fail the responsibility is passed to the author, in the case of success, it is passed to the reviewer unless there is another issue.
State¶
Each merge request has a certain state:
An open merge request is currently under review and not yet merged.

A draft is also open, with the difference that there is no current actor.

Success! This merge request is already merged. Good job!

This merge request is not under review anymore and was closed. It has not been merged.